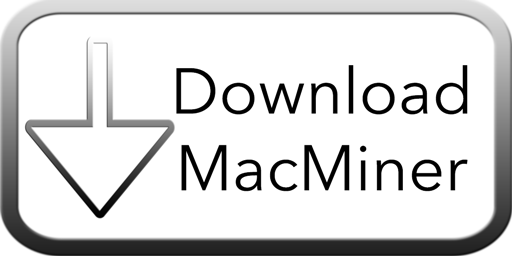 Mine Bitcoin and Litecoin on Mac OS X - for free
and DogeCoin, VertCoin, QuarkCoin, MaxCoin, more
Simple like iOS, yet powerful like a Mac, this app gives you all the options. With the most powerful bitcoin and litecoin mining backends available on the Mac, Mac miners now have a user friendly application which even allows you to run the backends in the Terminal if you just want an easy installation of bfgminer, cgminer or cpuminer (minerd). Click & mine in moments.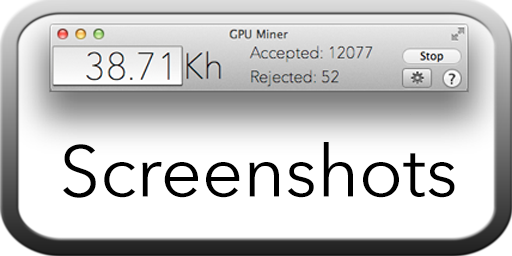 The First Native Mac Miner
Built as a friendly GUI for the relatively complex array of command line Bitcoin mining software for Mac, MacMiner is the first 100% native Bitcoin miner for Mac. This means you can set up and start mining in seconds, without worrying about complex install processes traditionally associated with mac miners. Dont know how to mine Bitcoins on Mac OS X? Don't worry! You'll be up and running in no time.
Pretty and Powerful
All three of the most relevant mining backends are included in this mining software, bfgminer, cgminer and cpuminer. This gives you the flexibility to choose whichever runs faster for your setup, whether you're CPU, GPU, FPGA or ASIC mining Bitcoin, Litecoin or any compatible Alt Coin - including DogeCoin, VertCoin, QuarkCoin and MaxCoin - faster than an asteroid. Each miner window has a full set of tailored options for ease of use and there is a detailed API Output window which even allows you to monitor other miners on the network that are using cgminer or bfgminer.
Totally Open Source
The Cryptocoin community holds ethics and public source software in the highest esteem, and MacMiner aims to contribute to the pool by releasing our full app on Github, so users can compile it for themselves from scratch and make sure all the code is up to standard. MacMiner is written in Objective-C and the backends are coded in C/C++.